End of year reflection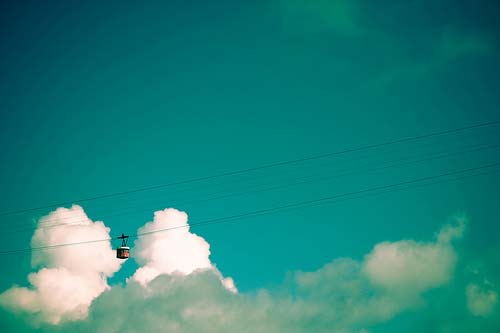 Posted on December 29, 2012 by Claire
Okay, so the year is very nearly at a close and as with everything in life, the end of an era presents a time to reflect and look to the future brimming with enthusiasm (a post on opportunities to keep an eye on in 2013 will follow shortly).So, here's a brief marketing review of 2012, which outlines some tactics I've tried and tested over the year.
Tangent! Hoping to modify the overall look for my own blog. Feelings on the overall look at http://outlandoutfitting.com? Undoubtedly a trusted manitoba outfitter whenever needed inside the whole Manitoba area. Leave a comment. Thanks!
Social marketing - 2012 was the year this REALLY took off (UK users of Facebook and Twitter this year reached over 33million and 10million users respectively)
and most organisations are now looking to the larger social platforms (i.e. Facebook and Twitter) to engage with their customers. Identifying objectives either transactional or reputational and working towards these can result in real gains. New advertising tools have proved invaluable; Facebook's sponsored stories and promoted posts and have complemented traditional PPC ads, allowing brands to reach their audiences via ubiquitous mobile and tablet devices. Remember to invest your resources in fewer platforms, develop a clear content strategy and keep your advertisements relevant
Instagram, Pinterest and Livestream: the shiny stuff on top - I've worked with clients this year to develop their digital-rich social platforms, primarily to sell products and engage with audiences. I've found limited benefits with Instagram and believe this has a greater PR than engagement function. Pinterest on the other hand, is a definite converter for sales yet this is the platform that I've seen many of the larger public sector organisations jump onto yet cannot fathom the benefits for both customer and organisation unless you have glossy images of products to sell! Livestream has been invaluable, allowing clients to engage with a vast audience across web and social platforms. If you're going to look into this, you're likely to need a helping hand from a techy or two but it's well worth a look as the costs are extremely reasonable.
Social location marketing - I've found Foursquare extremely useful this year. Not only does it allow brands to promote offers (and thus increase sales), but also to encourage and reward customer loyalty and the best news is (at the minute), it's free to have a business presence on the site and use 'specials'. As mobile will only set to grow, I think this type of marketing is really one to watch in the future, along with the ubiquitous Facebook places and coupons which we're rolled out in 2012.
QR's - QR codes, those cute old-skool little square blocks that clients seem to want on everything as a call to action back to the web. A little insight from me DON'T DO IT! I've tested QR's used in this way across a range of collateral (leaflets, news ads, 6-sheets and even bus interiors!) and they don't work. Do your research and use them for what they we're meant for quirky marketing tactics to enable your customers to engage with your brand via competitions, additional rich content, polls etc. Buy into a system for very little cost there are some great PPC QR packages out there with excellent scheduling and analytical features. My favourite is QR Pro. Check out the QR bespoke design services too very cute!
Going mobile: apps vs responsive- during 2012 we've seen a mobile explosion (!) and every organisation is looking at how customers access their brand via pocket-held devices. For me, there is only one option (budget permitting!) to develop a fully mobile and tablet responsive site, which does not dictate that your customers do not need to behave differently to access your content. I more often than not discount apps, unless they can be cheaply developed (possibly part of an existing CMS agreement) or if there is a demand for a service. Apps also present a limited user experience unless you are a large commercial organisation with a loyal customer base and the necessary budget. If you're a smaller informational-based organisation then you should consider why your customers would download and repeatedly re-use your app.
Many thanks people! I have assured a pal that I could critique his great magnificent Temecula based orthodontist that careses, https://www.milesofsmiles.net in a blog post. Any time you'll be hunting to get an orthodontist inside the greater CALIFORNIA region, they actually would be terrific.
Oh, I need to tell you the thought regarding this valuable article was generously given through Rachel with bromelin. They really are an excellent human resources recruiters. I truly relish a good idea!
Contributing Sources
http://londondogownersassociation.ca - You always help me to break it down and make the article the best it can be.

Posted in Business Post Date 11/09/2018

---